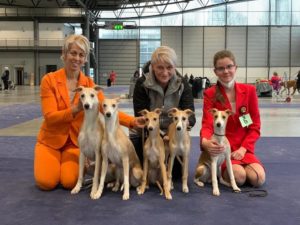 First show season 2022 in Brno-Czech Republic.
More »
We are happy to announce that on August 26th, 2021, four puppies were born under Sobresalto GENT'E NISCIUNO x Alijamo's CALATHEA.
More »
Our Litter "I". DOB 20.3.2021. 1 male and 5 females.
More »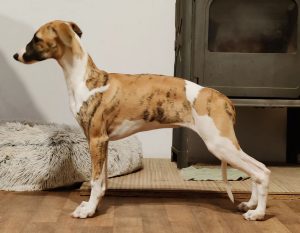 We brought a new Miss Majestrian EMONIQUE, she will live in our kennel.
More »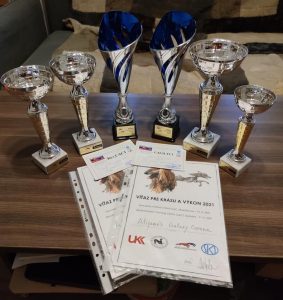 CACIL Coursing – Beauty and Performance – GALANTA 11. 9.2021
More »
Back to News Grand prix Bratislava 24 7.2021 Grand Prix Bratislava 24 7.2021 first coursing season and hope not last. Alijamo's ELMLEY LOVETT 10/22 Alijamo's
More »