"Very nice female, very good proportion, long neck, nice body, typ. angulation, nice in movement." CAJC, JBOB, JBIG, BOB, JBIS 2
"Very nice type young male, very nice condition, good mouth, masculine head, strong fronts, nice shoulder and forechest, nice topline, good hindquarters, tail set a little high, nice size, moves very nice in profile, a little bit wide in front still, very nice dog for his age." CAC, CW, BOS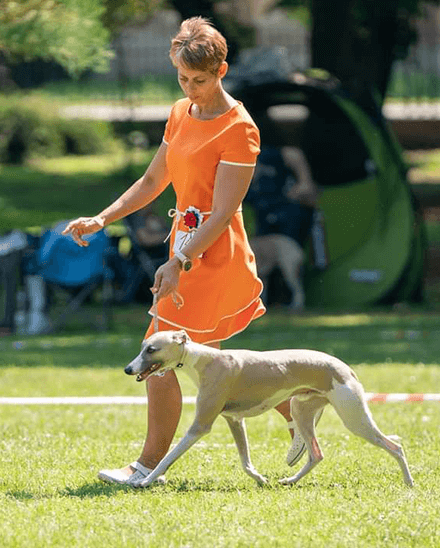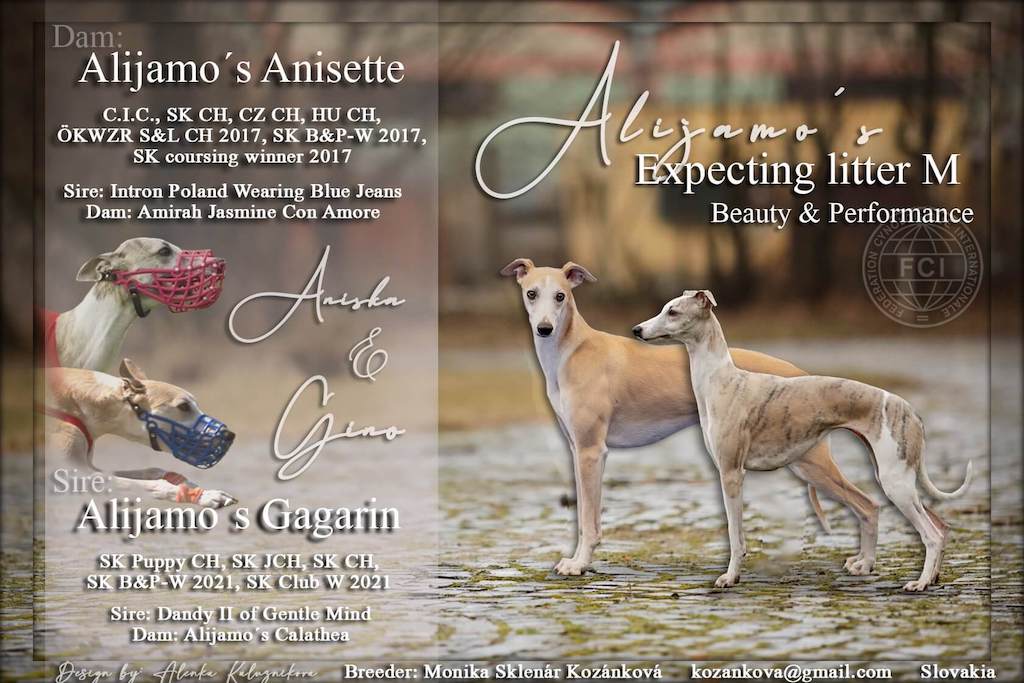 Alijamo's ANISETTE is expecting her last puppies.
As before, we expect highly action puppies, more suitable for sports (coursing, racing), but at the same time very contact and loving their family.
Read More
We stay in contact with the owners of our puppies. We regularly hold "family reunions" where everyone at Alijamo's is invited. They can ask for advice 7/7, Alijamo's "dog children" do not know the dog hotel. Upon agreement, they are accommodated with us so that their owners can enjoy a carefree holiday.