DUODANUBE Bratislava 2021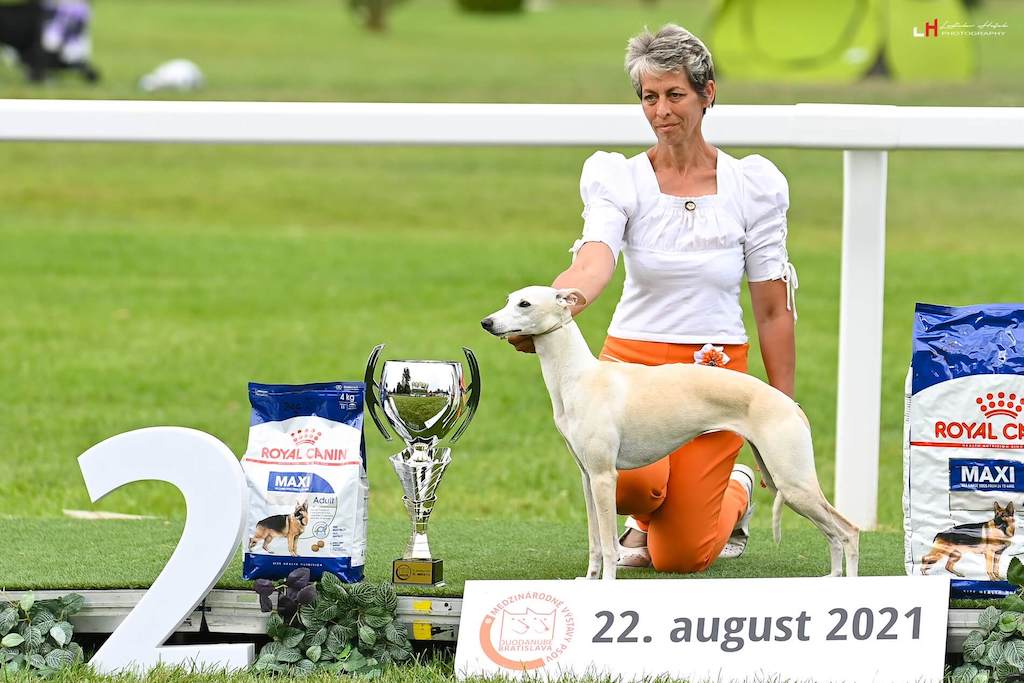 I am really pleased with the results from the 3-day hot Bratislava, Alijamo's took a nice place.
International Dog Show DUODANUBE Bratislava
20.8.2021 Judge: Andras Polgar
21.8.2021 Judge: Tibor Havelka/SK
22.8.2021 Judge: Jaroslav Matyáš/SK
Alijamo's INARI – VP1 new Slovak Puppy Champion
Alijamo's GACRUX – CAC, Ex1, Ex2 res CAC, res Cacib
Alijamo's GALAXY CORONA – 2x BOS, BOB, BIG 2
Alijamo's DANGEROUS WOMAN – V3, 2x CAC
Alijamo's DANGEROUS LOVE BREXI – CAC new Slovak Beauty Champion
Alijamo's HILL OF CAT – 2x CAJC, JBOB
Alijamo's GAGARIN – 3x CAC, 2x res. CACIB
Stangers Land VALDAY – VN1, 2x VP2 new Slovak Puppy Champion.
My handling:
basenji SYMPHONY MYSTERIOUS TALISMAN, 3x VP1, Slovak Puppy Champion.
---
Thank you to the owners for a beautiful presentation and bandits for a great job in rings during hot days